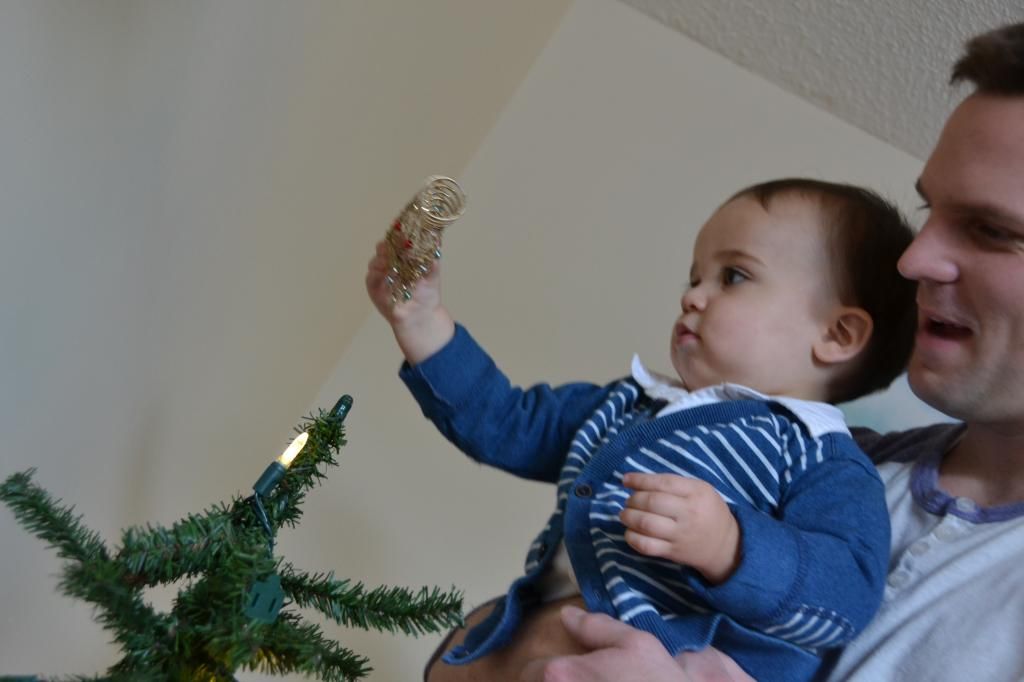 We inherited a small Christmas tree from Luke's mom. When he grew up, they each had a tree like this in their rooms. I decided it might be a nice tradition to keep in our family, and we decorated on Sunday.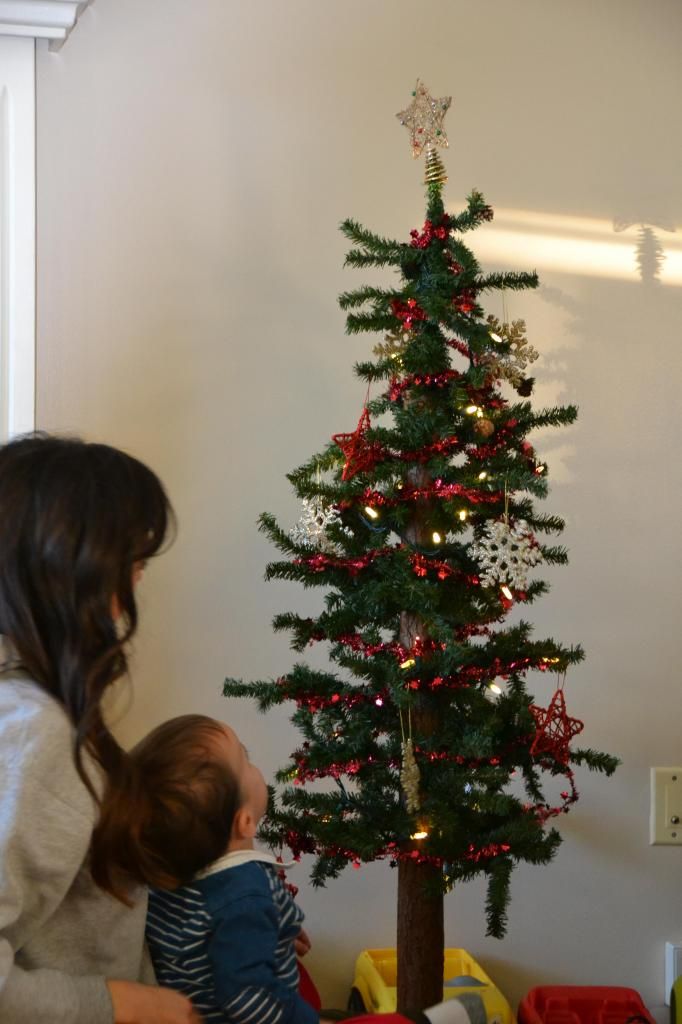 All our decorations came from Dollarama, and it is a good thing I didn't spend much on them because Tracen has already put that tree-topping star through a good beating. We had to fight him to leave the star on the tree.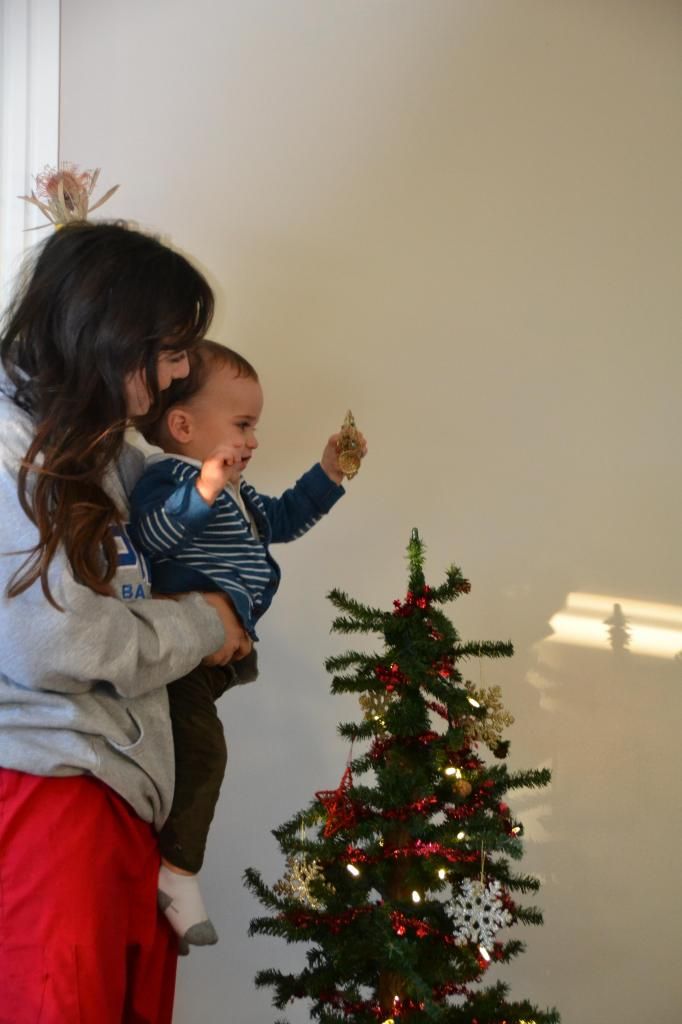 I guess you could say we are pretty excited about Christmas here!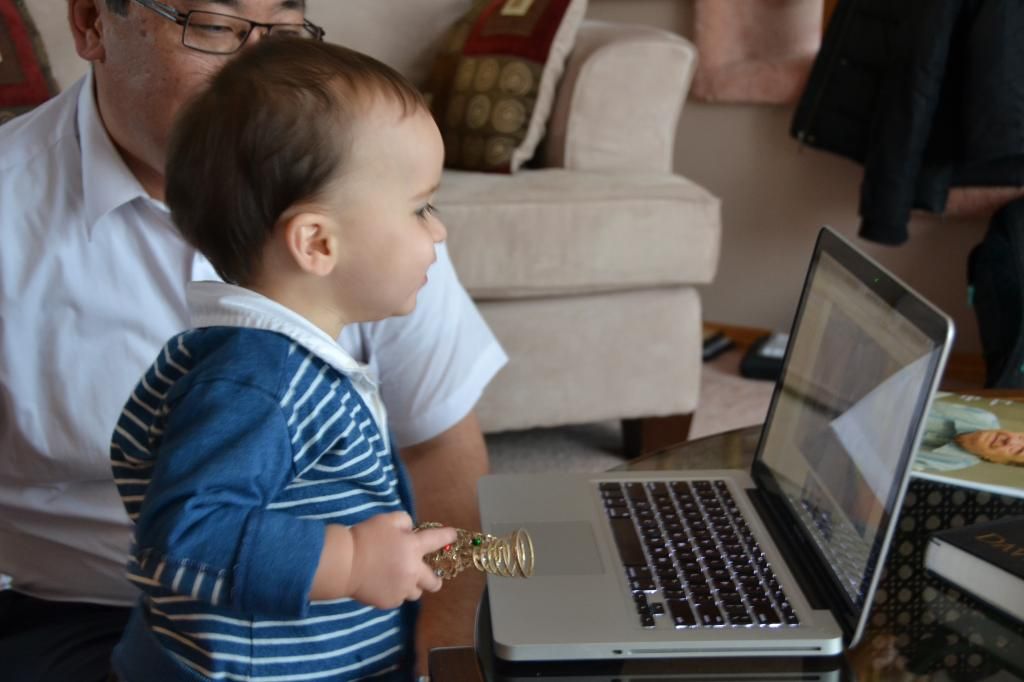 As you can see, he didn't want to leave it on the tree. He wanted to show JJ on the computer - lately Tracen has been really into Skype, Gmail hangouts, and Facetime.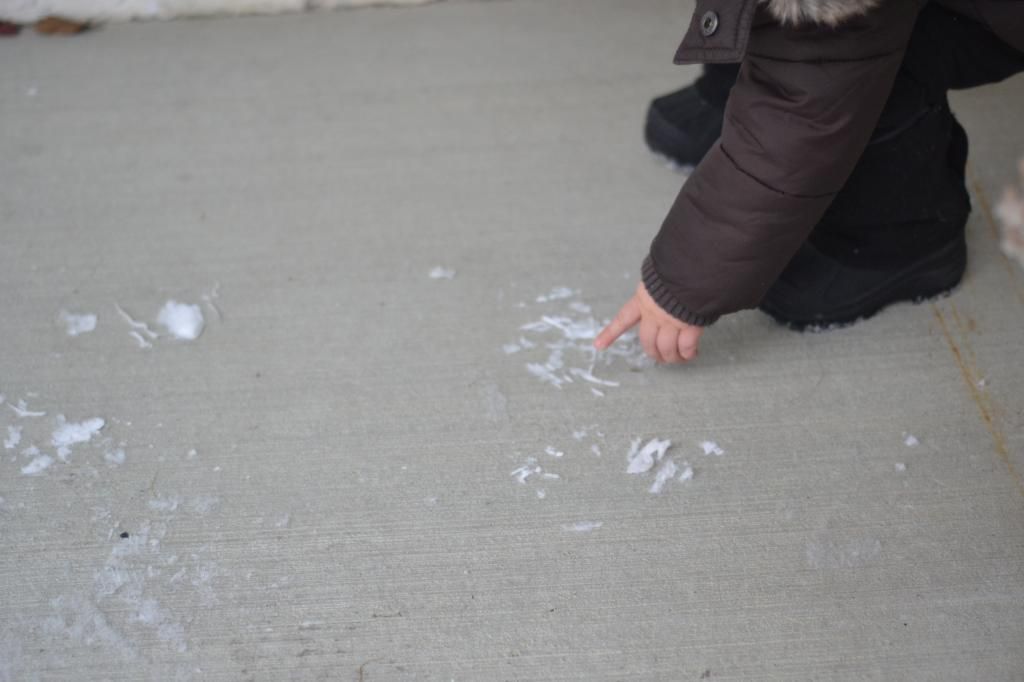 We usually go for a walk to the mailbox, when the weather is not too cold. Tracen loves walks, and although outside is covered in snow, this is all the snow that he would play with. His favorite part about coming inside after we are outside is finding the snow on the carpet that was on our shoes - he could care less about the piles of it everywhere else.
Oh and little our dual citizenship family is thankful today! Happy American Thanksgiving!